---
MASTER PLAN - PLANNING APPLICATION to BROMLEY COUNCIL
LINKS TO CRITICAL DOCUMENTS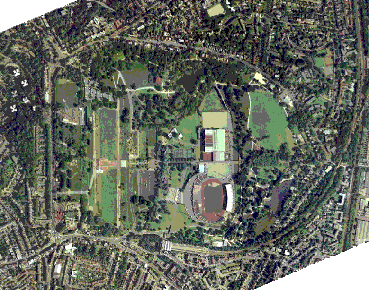 These links provide direct access to the important documents of the Master Plan which have been collected on this website for convenience - there is no real need to look elsewhere. Nevertheless, links are also given to other web sites of importance: LDA, Bromley Council and Crystal Palace Park.
Note that the files appear as .pdf documents in a separate window which could be saved on your computer if you wish. They are quite large sizes and are given below*.
These are the main documents to look at - helpful recommendations were given by Peter Martin, from Bromley Council, at the stakeholders Main Group Meeting on the 23rd February 2008 (last Saturday). Literally thousands of pages of documents formed the complete planning application so, unless we are all able to take a couple of months off work, this route seems the most practical to get at the gist of the issues.
There are, in fact three applications (see my email Bulletin of December 2007 to the Campaign mailing list); to summarise, they are:
The Master Plan: 07/03897 - Comprehensive phased scheme for landscaping and improvement of Park....
Listing Building Consent: 07/03907 - Internal and external alterations....[of the NSC]
Conservation Area Consent: 07/03906 - Conservation Area Consent: Demolition of walls/fences/gates and various buildings.....
LINK TO BROMLEY COUNCIL PLANNING ZONE

(http://planningaccess.bromley.gov.uk/publicaccess/tdc/tdc_home.aspx)
There are three main areas to read:
1: PLANNING STATEMENT

(.PDF FILE SIZE 3.1 MB; 35 s, 197 pages)
Start with.....
Application Proposals - Section 4, page 17; explains the substance of the three planning submissions (listed above).
Planning Assessment - Section 6, page 41; sets out the principles of the Masterplan proposals.
2: VISUALISATIONS

(.PDF FILE SIZE 7.9 MB, 45 s, 153 pages)
The Master Plan Design and Access Statement - Volume 1 (Main Document),: Section 4, page 94: Visualisations zone by zone:
A - Anerley Hill Edge
B - Palace Terrace
C - The Terraces
D - The Transitional Landscape
E - The Central Sports Area
F - Tidal Lakes
G - Cricket Ground
H - English Landscape
2A: VISUALISATIONS - PLANS etc.
The Master Plan Design and Access Statement - Volume 2 (Appendices)
Appendix 1 - Design Guidelines (260kB, 19 pages)
Appendix 2 - Pattern Book (5.4 MB, 31 pages)
Volume 2 (Appendices) - Overview Plans (link to 7 detailed overview plans)
Appendix 3 - Parameter Plans (Proposed Layout) (link to 7 detailed layout plans for each area - uses map links)
Appendix 4 - NSC Detailed Planning Application (Drawing Phase 1) (5.6 MB, 5 pages)
3: ENVIRONMENTAL STATEMENT

(.PDF FILE SIZE 2.1 MB, 12 s, 78 pages)
(NON-TECHNICAL SUMMARY) Topics include:
Demolition and Construction
Planning and Land Use
Socio-economics
Built Heritage
Heritage Landscape
Views and Visual Amenity
Archaeology
Ground Conditions
Water Resources and Flood Risk
Ecology
Transportation Movement and Access
Air Quality
Noise and Vibration
Waste Management
Lighting Impacts
Microclimate - Daylight, Sunlight, Overshadowing
Microclimate - Wind
Telecommunications
Summary: Environmental Impact Assessment (EIA) - Waterman Environmental 10 December 2007; summary presented to the Park Working Group by Elin Thomas and Emily Low [.pdf file 29 pages, 3Mb]
4: SUSTAINABILITY STATEMENT

(2.4MB, 94 pages; see e.g. Appendix C "Comparison of renewable energy technologies")
This Sustainability Statement summarises the findings of the Sustainability Appraisal conducted for the outline planning submission for the regeneration of Crystal Palace Park, which can be found in Appendix 1. The Energy Statement, which can be found in Appendix 2, has also been summarised in this statement.
5: STATEMENT OF COMMUNITY INVOLVEMENT

(3.7MB, 116pages)
The Statement of Community Involvement (SCI) outlines the work undertaken to consult on the proposals for the Park and forms part of the planning application for the Masterplan.
(Excludes Appendices and Addendum)
6: SUPPORTING DOCUMENTATION
As well as the formal submission, there is a large quantity of back-up documents. Two important items have been on the website via the email Bulletin mentioned above. However, these are probably the most up to date versions:
The costs are broken down by zone and have certain aspects excluded - these are clearly listed.
Includes topics:
Strategic Review
Demand Assessment
Capital and revenue costs
Review of funding and revenue sources
Analysis of management Structures
Regeneration Impact
7: FREQUENTLY ASKED QUESTIONS - Why does the Master Plan include housing? What is the planning process?etc

Links for comments have been removed since the planning meeting was held in December 2008.
8: MASTER PLAN - INSPECTORS REPORTS
Summary/covering letter for Inspector's Report following the public enquiry August/September 2009
8: RELATED MATTERS AND DOCUMENTS
OTHER LINKS:
Consultation Document (park exhibition 2004): go to report N14 (8/11/2014)


SUPPORT THE MASTER PLAN

The Master Plan Outline Planning Application was approved by Bromley Council in December 2008. It was Called-In by the Secretary of State, following objections, in January 2009. There is a Planning Inquiry planned for July 2009. If you think that the Master Plan is essential for the regeneration of Crystal Palace Park (and its surrounding areas), then you can support it by either speaking at the Inquiry or by nominating someone to speak for you. To see how this can easily be done go to the SUPPORT page. ...LINK removed, no longer required.

Go To Top
* NOTES ON DOWNLOADING: I've timed the download and entered the result after each major document - this is the time from the start to the point where the file can be used. There may be some downloading in the background afterwards. My connection is broadband and (at this time) theoretically 8MB speed. Note - the screen (on my system) goes BLACK until the download is complete, don't panic! Navigation instructions on each document (e.g. BACK) probably won't work - use the window's or website buttons. Faster systems will obviously take less time than those recorded here.


24/02/08 Last Updated 24/02/08;9/3/08;15/3/08;5/5/08;10/5/08; 10/5/08 image map17/05/08; 19/05/08 (contingency contact address to Bromley);21/5/08;25/5/08;24/02/09;20/3/09; 08/06/09;03 Sept/10; 11 Nov 2012;21/5/2013;5/11/13;8/11/14


Archived note from original page...
Finally, a link with Bromley's email address is provided for your response to them. While a good deal of time is spent trying to find something to object to, it is also very important to write to them indicating your approval or even qualified approval. It seems to me that this is a great opportunity to regenerate Crystal Palace Park - as one local resident put it "a chance in a generation" - so we should grab it!