(N61) 13 October 2013 - ZHONGRONG Press
The Press
Here are links to some of the published articles in the press (no special order). The full articles are not shown here since they are rather similar. Where new points of view are expressed, I've included some quotes... also, some of the pictures are quite fun!
1 - MAIL ONLINE - 12 Octobner 2013 by Shari Miller
Crystal Palace 'to be reconstructed by billionaire Chinese property developer' nearly 80 years after it was destroyed by fire
Iconic Victorian building was built to host the Great Exhibition of 1851
It was razed to the ground by a massive blaze in 1936
Ni Zhaoxing, owner of Shanghai-based ZhongRong Holdings, wants to build a replica of the historic venue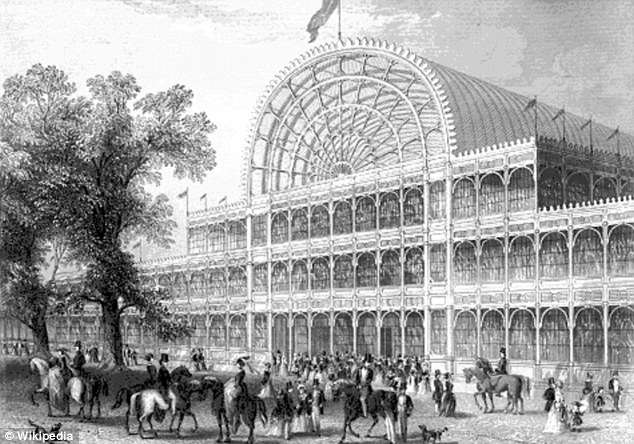 Read more: http://www.dailymail.co.uk/news/article-2378752/Crystal-Palace-reconstructed-billionaire-Chinese-property-developer-nearly-80-years-destroyed-fire.html#ixzz2hYKyhU5u
Follow us: @MailOnline on Twitter | DailyMail on Facebook
2 - BBC - London 3 October 2013
Crystal Palace's £500m replica plans unveiled
Plans to build a replica of the Crystal Palace on the site of the original Victorian building in south London have been unveiled.
ZhongRong Group wants to build a new cultural attraction and restore the surrounding park in Bromley.
http://www.bbc.co.uk/news/uk-england-london-24375547
3 - INHABITAT (design will save the world)
London's Historic Crystal Palace to be Rebuilt by China's ZhongRong Group and Arup
by Lori Zimmer, 05/10/13
London's Victorian era Crystal Palace will soon be resurrected, thanks to Chinese developer ZhongRong Group and architectural firm Arup. The light-filled glass structure will be rebuilt as a gift to the city of London, bringing back an important landmark that was destroyed by fire in 1936. Arup's design echoes the original Joseph Paxton-designed building and includes a large, lush park for South East Londoners to enjoy.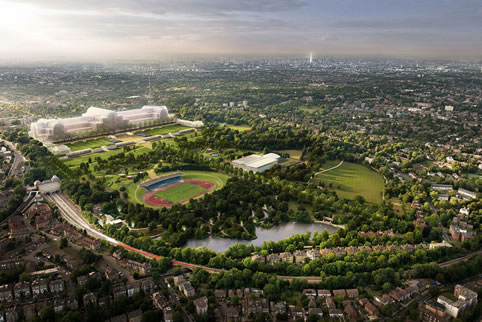 Read more: London's Historic Crystal Palace to be Rebuilt by China's ZhongRong Group and Arup
Inhabitat - Sustainable Design Innovation, Eco Architecture, Green Building
4 - Building .co.uk
Chinese billionaire plans to develop exact replica of building that housed the Great Exhibition of 1851 in Crystal Palace Park
More...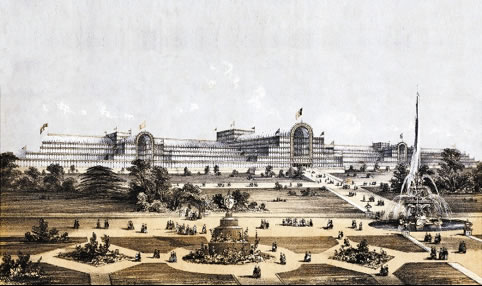 "Discussions between all parties remain at a very early feasibility stage but the plans do not include any residential development."
5 - Retail Space
Plans for a £500 million replica of the Crystal Palace by Chinese ZhongRong Group unveiled (UK)
More...
According to reports on the UK press, ZhongRong Group has revealed its plans to build a replica of the Crystal Palace on the site of the original Victorian building.   ZhongRong Group aims to build a new cultural attraction and restore the surrounding park on the Bromley site.   The original building was designed by Sir Joseph Paxton and was originally built in Hyde Park to host the Great Exhibition of 1851, which featured more than 14,000 exhibitors from around the world. After the exhibition, the Crystal Palace was transferred to Penge Common next to Sydenham Hill, where it stood from 1854 until its destruction by fire in 1936.   ZhongRong Group's plans were announced at an event with the mayor and leader of Bromley Council.    Plans will be formally submitted in autumn 2014, after a year of consultation.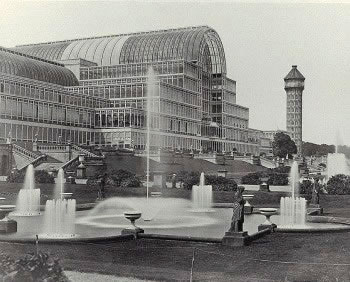 6 - FT:Property
Chinese developer has grand designs to recreate Crystal Palace
By George Parker, Jim Pickard and Ed Hammond 14 September 2013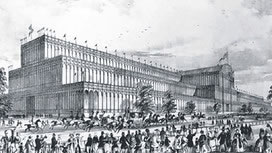 Boris Johnson is in talks with a Chinese developer to rebuild the long-lost Crystal Palace which housed the Great Exhibition of 1851 in south London.
ZhongRong Holdings, part of Shanghai-based Zhongrong Group, is understood to want to recreate the glass and iron structure first showcased 162 years ago.
The project is expected to be "in the spirit" of the original Victorian scheme rather than a precise replica, with shops and public space for exhibitions.
The first Crystal Palace, designed by Sir Joseph Paxton, was built in Hyde Park by 5,000 workers at the cost of £150,000.
Organised by Prince Albert, husband of Queen Victoria, it was attended by great figures of the day including Charles Dickens, Charles Darwin and Alfred, Lord Tennyson. It featured 100,000 objects ranging from a giant hydraulic press to a stuffed elephant and a vast stained glass gallery.
The structure was subsequently relocated to a hilltop site in Sydenham and redesigned in an even grander style. But the building was razed to the ground after a fire in 1936 and is now a forlorn spot within a wider park that houses London's National Sports Centre.
A 1990 Act of Parliament specified that any new building on the site must be in the spirit of the original.
7 - bdonline
3 October 2013 Mark Wilding
Boris Johnson to head Crystal Palace design advisory board.
Other board members include special adviser to Prince Charles and BD columnist Hank Dittmar and London Design Festival chairman Sir John Sorrell.
Chinese developer ZhongRong Group intends to rebuild The Crystal Palace, which burnt down in 1936, to create a "major new cultural destination" with exhibition and employment space.
The 73-hectare park will be restored to its original Victorian design with listed Italian-style terraces and a concert bowl retained alongside a new cafe and visitor centre.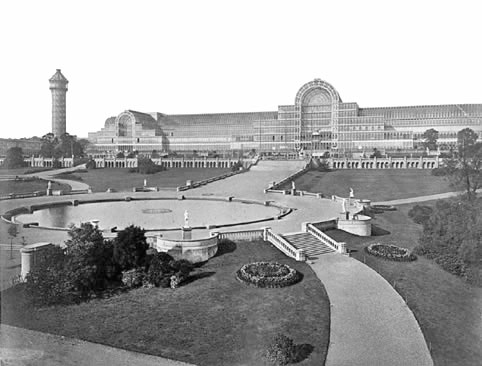 Philip Henry Delamotte: View from Water Temple - Crystal Palace as it was
8 - The Telegraph
Plans underway for exact replica of Victorian Crystal Palace which housed 1851 exhibition

Plans have been drawn up to build an exact 900,000 sq ft replica of the Victorian Crystal Palace, which housed a 19th century exhibition displaying the might and riches of the British Empire.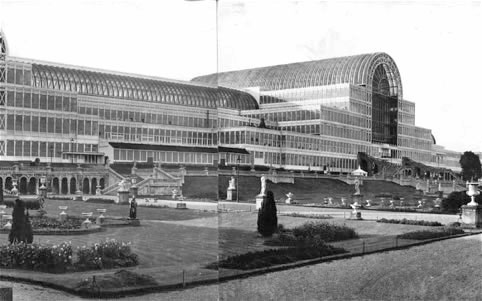 by Daniel Johnson 26 July 2013
9 - arch daily(ASrchitectural News)
Plans Unveiled For Crystal Palace Rebuild
UPDATE: Following ongoing discussions, the city of London and the Chinese ZhongRong Group have finally unveiled plans for the Crystal Palace replica, announcing a competition to find the "the best not the biggest" architects to take on the project.
Mayor of London, Boris Johnson said: "Paxton's stunning Crystal Palace was a beacon of innovation in the 19th century, encapsulating a spirit of invention which was to shape London and the world for generations to come. Since the iconic building was destroyed, the conundrum of what to do with the crumbling site has not been successfully resolved." Until now.
ZhongRong Group's design proposal includes an exact rebuilding of the Crystal Palace, to contain international exhibitions spaces, hotel facilities, and art galleries, as well as the conservation of the park's unique Victorian heritage. Johnson is convinced that the development "could not only see a world-class landmark building reinstated, [...] but the restoration of the entire surrounding park, bringing jobs and growth."
Chairman of the ZhongRong Group, Ni Zhaoxing, agrees: "London is renowned across the world for its history and culture and the former Crystal Palace is celebrated in China as a magnificent achievement. This project is a once in a lifetime opportunity to bring its spirit back to life by recreating The Crystal Palace and restoring the park to its former glory to create a new and exciting destination for local people and international visitors."

Cafe View
Although details of the architectural competition have not yet been revealed, Jerome Frost, a director at Arup, the engineering firm working with ZhongRong, told BD Online that the appointment of an architect is priority for the project. Frost also took pains to note that the designing architect (preferably British) will be chosen based on merit: "A project of this scale, opportunity and ambition merits the very best British architecture can offer [...] Our determination is to get the best not the biggest." Construction is scheduled to begin in winter 2015.
10 - Property Week
The Crystal Maze - 11October 2013 by Sarah Townsend
Zhongrong Group's £500m rebuild of Crystal Palace is as complex as it is ambitious. Sarah Townsend reports:
Stuffed elephants, steam engines and the famous Koh-i-Noor diamond: the Victorian Crystal Palace was built to house 100,000 objects during the Great Exhibition of 1851 and demonstrate the might of the British Empire.
A century later, colonialism has been well and truly turned on its head with the news, broken by Property Week in July, that a Chinese billionaire plans to construct a 21st-century version of the palace - and fill it with
his private art collection, whose contents date back 3,000 years.
This is a personal and largely philanthropic foreign investment the likes of which have rarely been seen in the UK.
Last week Ni Zhaoxing's Zhongrong Group announced a £500m project to rebuild the Joseph Paxton-designed palace at the south-east London site on which it burnt down in 1936, and regenerate the rest of Crystal Palace Park.
The developer is working with Arup and the mayor of London to submit a planning application by autumn 2014. An advisory board is being set up, chaired by mayor of London Boris Johnson, and with built environment heavyweights Hank Dittmar, special adviser to the Prince of Wales, Sir Tim Smit, co-founder of the Eden Project, and Sir John Sorrell, chairman of the London Design Festival and an ambassador for UK Trade and Investment.
A competition will be launched for architects within the next two months, with the intention of starting work on site at the end of 2015.
The speed at which the plans are progressing has elicited both excitement and alarm from commentators and Crystal Palace residents.
Property Week talks exclusively to Arup director Jerome Frost, who is leading the project for Zhongrong, and explores its likely impact on this scruffy yet much loved enclave of London.
"When first erected in Hyde Park in 1851, the Crystal Palace symbolised the height of art, culture and science," Boris Johnson told a press conference last week. "The building housed an exhibition that stunned the world with strange and glorious artefacts and the world's first paying toilets.
"It was a tragedy that appalled the nation when it burnt down in a blaze that could be seen from eight counties."
The site has remained empty since, and the cost of regenerating the increasingly shabby grade II-listed park has escalated to around £100m.
Despite several discussions between the council and potential investors over the years, a workable solution that represents good value for the taxpayer has failed to materialise.
In particular, a 2007 masterplan for Crystal Palace Park by Bromley Council and the now-defunct London Development Agency stalled when it met with fierce opposition from local residents who wished to protect the park from development.
The new £70m masterplan would rebuild the Greater London Authority-owned National Sports Centre with a swimming pool, sports hall, health facilities, car park and housing.
The scheme won planning permission in 2010 but was hit by a string of judicial reviews from residents angered by the prospect of new housing in the park. Even without the controversy, the high level of private investment needed to implement the council's vision had been lacking - until now.
Under the plans being drawn up by Arup, Zhongrong Group will build a modern version of the 900,000 sq ft cast-iron and glass Crystal Palace, based on its original shape and scale (about 50 metres high and 500 metres long)but using 21st-century technologies and materials to ensure its survival into the next century.
The building will house a six-star hotel and cultural attraction with an art gallery to showcase Ni's collection, as well as conference and exhibition spaces and a 2,000-capacity car park, possibly to be built underneath the palace. There will be restaurants, cafes, a visitor centre and space to host art auctions. The listed Italian-style terraces, all that remains of the original building, will be retained.
Meanwhile, the 180 acre park will be restored based on the original Victorian design, with new landscaping, improved access and a central tree-lined boulevard.
The former concert bowl and dinosaur sculptures in the lake will be restored, and the maze and underpass leading to the palace will be refurbished.
New housing is not included in the plans - nor is the sports centre, although Arup is in separate talks with the GLA over its future.
Zhongrong has submitted a request for an exclusivity agreement with Bromley Council that would see it take a 125-year lease on the site. A one-year consultation with local residents, businesses and other stakeholders begins this month.
Frost tells Property Week that the details of the scheme are yet to be worked up and depend on the architect's proposals. A "pastiche" is unlikely, he says. "It cannot be an exact replica as the construction industry has changed so dramatically since the last century. We will look for a recognisable reference to the original palace, but there must be a contemporary approach in how it is deployed."
Arup will specify certain principles to be incorporated into the design, in particular, an understanding of Paxton's ideals. He was first and foremost a gardener and his inspiration for the palace was a greenhouse — hence the 300,000 panes of glass - and plants and trees were brought inside to create a link with the park. This concept, along with the need to preserve the park's heritage, is crucial, says Frost.
The brief will also ask that contemporary design and construction materials be used to reflect new building and fire regulations. The cast-iron and glass combination should be emulated but modernised, says Frost. "The Victorian palace was somewhat constrained by the processes used to produce panes at that time. They were only about 6ft by 6ft in size, woven into a tight lattice grid that dictated the internal space. Nowadays, you can produce far bigger panes and more flexible space."
The range of planned uses will require different treatments, making the building more complex than the original. For example, there must be tight climatic controls to protect artworks.
Another factor complicating the scheme is a 1990 act of parliament that dictates the type of development permitted on the Bromley Council-owned land. Only half of the so-called top site can be built on — limiting the building's size to that of the original palace - and neighbouring structures such as the transmitter mast and bus depot on the edge of the site must be retained.
The legislation also stipulates that the new development "reflects the architectural style of the original Crystal Palace" and the public must be able to access the site free of charge.
Crucially, it says: "Nothing in this section shall authorise the provision of a hotel, restaurant, shops, licensed premises, leisure and entertainment uses or other associated uses on the green land."
Government officials are understood to be examining the legislation with a fine-tooth comb, with a view to making any necessary amendments to progress the scheme.
The project requires the support and co-operation of the five London boroughs within whose boundaries the park sits - Bromley, Lambeth, Southwark, Croydon and Lewisham - yet another complicating factor.
"This is no easy challenge," concedes Frost, but adds: "The 2012 Olympics had a positive effect on the development industry, giving it the confidence to deliver big projects in a short space of time.
"It also galvanised local authorities to sort out their shared public realm, housing and other issues. The hope is that this scheme will have a similar effect."
Vocal locals
Despite the optimism, local stakeholders are worried. They have been waiting years for their park to be refurbished and want it done right.
"Residents have seen numerous proposals for Crystal Palace come and go, and too often they have felt excluded from these plans," says Bromley's Liberal Democrat councillor Tom Papworth.
"This is an expensive and ambitious project that rests upon the whims of one wealthy man," warns John Getgood, Labour councillor for Penge and Cator. "What if he changes his mind or something happens to his status and it goes belly up? What if this is just a vanity project and the community's wishes are ignored?"
Crystal Palace resident Andy Quinn asks: "The puzzling thing is how he will make money on his investment. Yes — £400m can construct you a tower in the City with the corresponding rent and lease structure to guarantee payback, but I can't see how Mr Ni will get a return from this.
"Even if the capital costs are covered, how will the centre pay for itself? Who is going to stay in a six-star hotel in the middle of zone 3, surrounded by non-descript suburbs? It sounds commercially unviable and dangerously hingeing on one person's fortune."
The proportion of proceeds Ni would take is not yet known. A spokesman for Ni points out the launch document says the scheme must be affordable and financially sustainable.
"This is an extraordinary proposal whose motivation seems to be almost entirely philanthropic," says Frost.
Ni, who is worth $1.25bn, as reported in the latest Forbes Rich List, told last week's press conference that he "loves London as much as he loves China" and wants to restore the palace to its former glory, creating a world-class artistic venue celebrated by future generations.
Ni Zhaoxing Boris Johnson Stephen Carr
Tree fellows (from left): Ni Zhaoxing, Boris Johnson and Bromley Council leader Stephen Carr
"I am planting a tree in the park - the fruits of which the local community, myself, London and the UK will all enjoy." But Quinn says this is unlikely to reassure everybody.
"What the building looks like will be a big issue. Some people would welcome an imitation, while others would look on it with horror.
"A few people are concerned that this might be a disguised retail mall that would ruin the independent shops and restaurants in the town centre. Others will simply recoil at anything being built. They value the top site as parkland, never to be touched. You only have to look at the history of previous plans to know that some people will fight this tooth and nail, backed by extensive planning and legal knowledge."
Martin Tempia, chairman of the Crystal Palace Community Stakeholders Group, part of Bromley Council's voluntary park management committee, says: "The plans have only aired in the last three months. The initial shock and awe has been replaced by a lot of questions and head scratching.
"There are concerns that the building could be gimmicky - Zhongrong's previous schemes [including Shanghai's Pudong district, pictured above] do not inspire a great deal of confidence that it knows how to handle heritage developments."
Frost says: "The project is in its early stages and designs need to be worked out. We'll be working with the local community and other stakeholders to ensure the scheme responds to residents' and visitors' ambitions."
Tempia warns a building of this scale and ambition will radically change the area and decision makers must pre-empt and manage the impacts.
Pressure on saturated transport networks would be the biggest problem, says Quinn: "The roads are appallingly congested all day, with a convoluted one-way system that needs significant remodelling." Rail links would also need improvement to accommodate millions of additional visitors each year, he adds.
"There are direct trains to Victoria and London Bridge from Crystal Palace but they are on the slow suburban metro loops with only four an hour."
London Assembly member Val Shawcross, a Crystal Palace resident, agrees: "A proposal with the potential to enhance the park and bring employment opportunities is interesting and should be explored. "However, I would be concerned about the impact of 2 million additional visitors per year on existing transport and road networks. They are already busy and would not cope."
Frost says Arup and the GLA are in talks with Transport for London over how to improve road, rail and bus links to and from the park.
Meanwhile, the project moves forward at an eye-watering pace with an internationally renowned architect set to be appointed before Christmas and Zhongrong Group assembling its own in-house planning and design team.
Crystal Palace may rise from the ashes. Hopefully it will not turn a community to dust.
11 - ZhongRong Holdings
-----------------------------

Top of page; Back to news index;


12/10/13 Last updated 12/10/13